Select a Product
Category: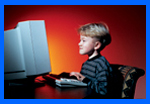 Check out the ACA Special Education News. Print out the articles!


Toll-Free Orders:
888-758-9558
Our proprietary publications are all
made in the USA.
We are proud to be a corporate sponsor of the American Speech-Language-Hearing Foundation.


The ACA website is secure. Charge card information is encrypted.

Academic
Communication
Associates, Inc.

P.O. Box 4279
Oceanside, CA 92052-4279

Toll-Free Orders:
888-758-9558
Business Office:
760-722-9593

FAX:
760-722-1625

We accept MasterCard, Visa,
American Express, and
Discover Cards.